Hospital Therapeutic Services

Post Graduate Institute of Behavioural & Medical Sciences (PGIBAMS)
Therapeutic Services Available in Our Hospital .
Pharmachotherapy.
Electro Convulsive Therapy (ECT).
Psychotherapies :
• Psycho-education.
• Cognitive Behaviour Therapy.
• Behaviour Therapy.
• Biofeedback (Relaxation Therapy).
• Mindfulness Based Therapy.


Specialized Psychological Services :
• Child and Adolescents Counseling/Therapy.
• Sex Therapy.
• Marital counseling/Therapy.
• Relapse Prevention for various disorders (recurrent depressive disorder, bipolar affective disorder, schizophrenia, anxiety etc.).
• Skill Training Program (for psychiatric disorders).
• Parenting Skill Training.
• Stress Management Program.
• Anger Management program.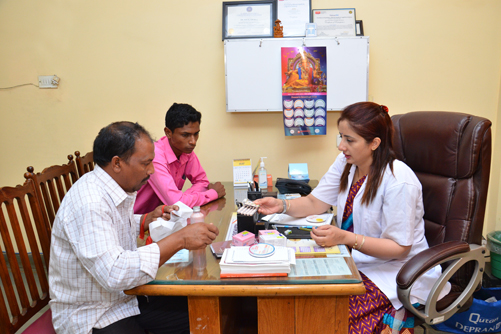 PGIBAMS Institute Department
Departments of Post Graduate Institute of Behavioural and Medical Sciences (PGIBAMS), Raipur, Chhattisgarh.